Korry 433 Series 1 x 1-Inch Switchlight
---
Korry 433 LED switchlights have a modular design that makes them very simple to install, maintain, and spare. They are installed as original equipment on Boeing 737, 747, 757, and 767 and other commercial aircraft.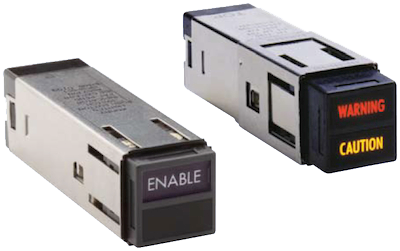 Through close coordination with the airlines and Boeing, we have refined the design of Korry 433 switchlights over several product generations — the latest being configuration D — making them the highest performing units of their type, with the lowest service costs in the industry.

Due to the modularity of the Korry 433, the latest LED lighting configuration (433-6000 series) may be easily retrofitted into older incandescent installations. However, aircraft operators who prefer to keep using incandescent units (433-3000 series) may still order complete legacy units as an option, as well as separate incandescent caps and circuit modules.
Life-of-the-aircraft LED lighting (433-6000 series)
Sunlight readability
Low surface temperature
Four-pole switching
Alternate or momentary options
FIxed-legend or shutter-legend display options
Full LRU capability
Three-part modular design with cap, master module, and keyed circuit module for ease of installation, maintenance, and retrofit
Standard sleeve mounting for single-wall or double-wall panels
Solder-free poke-home termination header (mates with M39029/1-101 crimp-on pins)
Legacy versions available with incandescent lamps (433-3000 series)
Selected Specifications
Mechanical
All dimensions in inches (mm)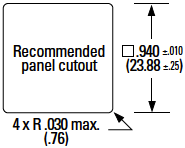 Operating Characteristics
Switch travel: 0.37 inch
Actuation force: 48-80 ounces
Cap extraction force: 3.7-7.0 pounds
Mechanical life: 120,000 cycles
Electrical
Switch circuit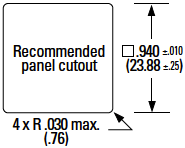 Lamp circuit options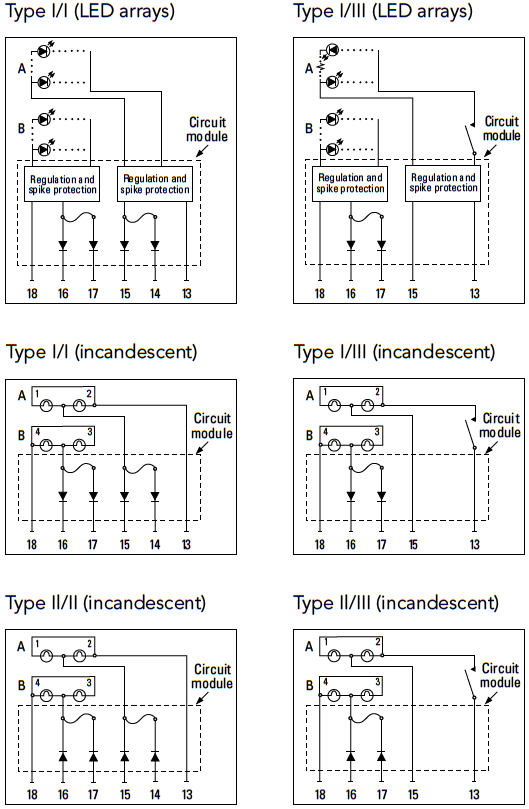 Lamps: two T-1 incandescent bulbs or flange-based LEDs are available in 5 and 28 Volts.

Terminal options:
Single-turret solder (switch) with eyelet solder (lamp circuit types 1 and 2)
PCB (switch and lamp circuit types 1 and 2)
Screw (indicator only; lamp circuit type 3 only)


Disclaimer:
This summary only contains basic marketing information on function or purpose. It does not contain technical data as defined in 15 CFR 772 or 22 CFR 120.10. This information is not subject to US export controls under the EAR or the ITAR.
Korry Chromalux ® 433 LED Switches
For information or assistance:
Call our Korry Tech Center at 425-297-9628, 6:30 am - 2:30 pm Pacific time