Korry 434 Series 1/2 x 1-Inch Indicator
---
Korry 434 LED indicators feature a modular design that makes them very simple to install, maintain, spare, and retrofit. They are installed as original equipment on Boeing 737, 747, 757, 767, and MD-90 and other commercial aircraft.

Cap modules for the latest 434 LED lighting configuration (434-3000 series) may be easily retrofitted into older incandescent installations. However, aircraft operators who prefer to keep using incandescent units (434-2000 series) may still order complete legacy units as an option, as well as separate incandescent cap modules.
Life-of-the-aircraft LED lighting (434-3000 series)
Sunlight readability
Low surfacetemperature
Line-replaceable cap module with all required LED lighting circuitry
Solder-free poke-home termination (mates with M39029/1-101 crimp-on pins)
Legacy versions available with incandescent lamps (434-2000 series)
Lamp circuit options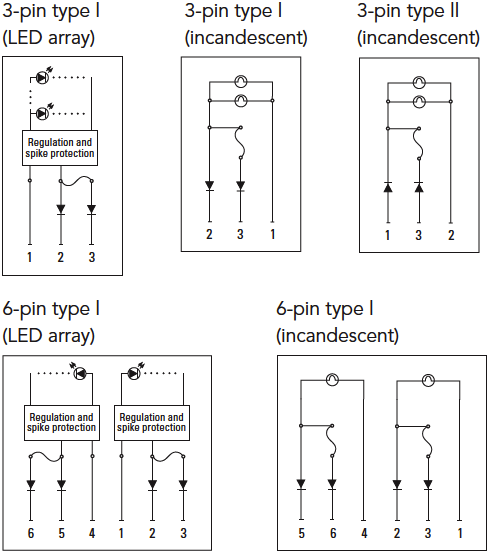 Disclaimer:
This summary only contains basic marketing information on function or purpose. It does not contain technical data as defined in 15 CFR 772 or 22 CFR 120.10. This information is not subject to US export controls under the EAR or the ITAR.
Korry Chromalux ® 434 LED Indicators
For information or assistance:
Call our Korry Tech Center at 425-297-9628, 6:30 am - 2:30 pm Pacific time