Korry 458 Series Sealed Round Indicator (ABS1436)
---
Korry 458 / ABS1436 sealed LED indicators improve and replace original Airbus incandescent indicators comprising ASNE0424 light heads and ASNE0423 and ASNE0457 light bodies.

Featuring maintenance-free operation with surface-mounted LEDs, they are used in exterior service panels on Airbus A318, A319, A320, and A321 aircraft.
Plug-and-play retrofit of incandescent legacy units
Life-of-the-aircraft LED lighting
Environmental compliance with Airbus Standard ABS1436
Press-to-test and indicator-only versions available
Lamp circuit options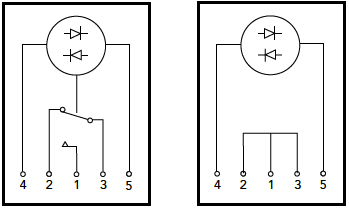 Type 1: press-to-test Type 2: indicator only
Press-to-test switch action: Electrical switch transfer is accomplished by depressing lens and remains in that state until lens is released.
Indicator only: No press-to-test electrical switch. Lens does not move.
Operating voltage: 28 VDC
Display current: 30 mA maximum at 28 VDC
Terminals accept contact P/N EN3155-016M2018.
Disclaimer:
This summary only contains basic marketing information on function or purpose. It does not contain technical data as defined in 15 CFR 772 or 22 CFR 120.10. This information is not subject to US export controls under the EAR or the ITAR.
Korry ABS1436 Series
For information or assistance:
Call our Korry Tech Center at 425-297-9628, 6:30 am - 2:30 pm Pacific time