Quick Switch IPF Library
Highly Engineered, Human Machine Interfaces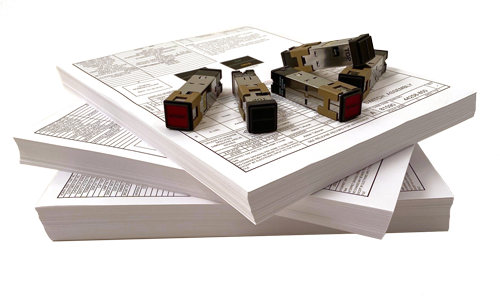 Korry 389 and 427/428 5/8-Inch Switches:

Individual Product Features (IPF) File Library
The interactive Individual Product Features (IPF) files provided below are MS-Word forms that allow you to specify a Quick Switch configuration exactly suited to your application. Once you have selected the most applicable IPF file, you will need to customize it through its embedded drop-down menus and text boxes.

The IPF files have been constructed for predetermined sets of features, so that some drop-down menus will allow only one choice. Drop-down menus for switch action type, legend configuration data, and photometric requirements have multiple options. The IPF files also require special configuration data to be added to text boxes (filled in by default with "TBD").

Make sure the MS-Word document lock command has been enabled and is located in your quick access tool bar. The drop-down menus will not work if the document is not locked. Go to the "Review" tab and click on "Restrict Editing" to enable lock command
Surface-mounted electronics with the latest generation of high-brightness LEDs
Uncompromising performance in system interface capabilities
Exceptional illumination characteristics such as brightness output and dimming control
Mechanically interchangeable with most 5/8-inch switch products
Custom and NVIS configurations available
Other options available
For specific instructions on how to configure IPF files, please consult this guide:
Send all completed IPF files as attachments to our engineering group at techinfo@korry.com.
For assistance, email us at techinfo@korry.com
Selecting the Right IPF Files for your Quick Switch Configurations
Switches are customizable within the following general parameters:
Korry 389 with four single-pole, double-throw (SPDT) sub-miniature switches, 5-pin and 6-pin lamp-circuit configurations, non-NVIS and NVIS illumination featuring a 28 VDC, voltage-control dimming LED circuit.
Korry 427 2-SPDT and 428 4-SPDT sub-miniature switch configurations featuring 5 VDC and 28 VDC T-1 incandescent lamps.
Within this framework, you may specify countless combinations of specific features through our IPF files.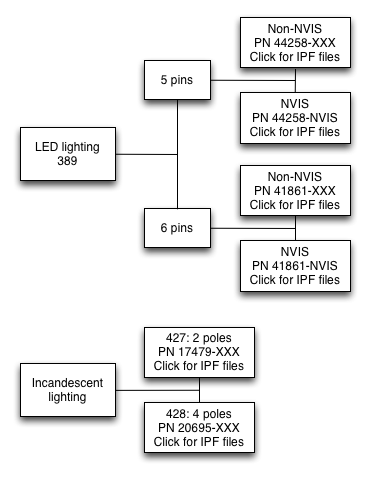 All files in MS-Word .doc format
389 5-pin non-NVIS configurations (44258-XXX)
389 5-pin NVIS configurations (44258-NVIS)
389 6-pin non-NVIS configurations (41861-XXX)
389 6-pin NVIS configurations (41861-NVIS)
427 configurations (17479-XXX)
428 configurations (20695-XXX)